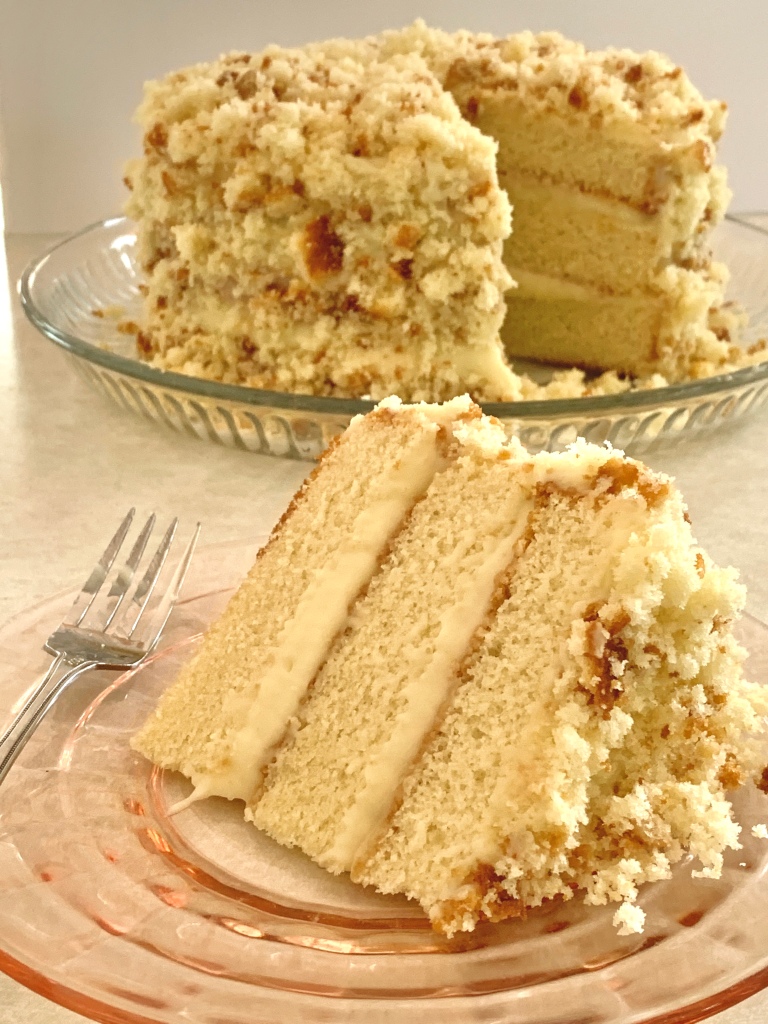 How I fell in love with Wisconsin dairy
Hello and welcome our brand new Crystal Ball Farms Dairy recipe blog.
June is Dairy Month! We are celebrating with recipes made with multiple dairy products. We have milk, butter, and eggs all of which can be purchased in our little store right at the farm for this cake.
Hey there, my name is Lisa Erickson and I am the manager of Crystal Ball Farms Creamery. You have to try this cake! I created it just for you! It's sooo good. More about the cake in a minute…
Many of you probably don't know much about me. If you read the newspapers or watch Minnesota Bound on TV, you probably know I live in a small town in Wisconsin, I have four kids, and I really like food. I write for multiple newspapers in Wisconsin & Minnesota and was the cooking host for Minnesota Bound for a few years.
But there's more…here is the short version.
I grew up in a suburb of Minneapolis. I loved the outdoors and fantasized about living like Laura Ingalls Wilder when I grew up. As a teen, I lived up to the "Wilder" part of my childhood idol. I attended concerts at First Avenue, dressed like Madonna, and drove a Corvette. I had a soft side, too. I loved to camp and cooked gourmet meals with my best friend—we did everything together until she moved to France at the end of high school.
We've always reconnected even though we went our separate ways. Good food and cheese kept us connected. Being oceans apart, our discussions about food grew in-depth and knowledge. Dairy kept coming up as our main topic of interest.
I pursued a career in health and fitness. Earned a degree in journalism with an emphasis in food science from the University of Wisconsin River Falls. I've owned my own business, worked at the University, and worked as a consultant in the restaurant industry. My mainstay has been in recipe development and writing about it for years.
My time on the UW System Board of Regents and the Wisconsin Technical College Board opened my eyes to how integral and interwoven dairy is to the state of Wisconsin. I learned how Wisconsin became the dairy state, who Babcock was, how researchers in Madison discovered warfarin, and so much more related to dairy.
Eventually, my best friend and I started doing research which resulted in a book about dairy and cheese in Wisconsin for the University of Wisconsin Press (Hopefully, coming out in 2021 -COVID messed things up). The depth of tradition, love, and passion in dairy knocked my socks off.
I wanted to be part of that passion & love and made a career jump.
In early 2019, after we finished our book, I accepted a position with Crystal Ball Farms Dairy as the dairy plant manager. I couldn't be happier. I am part of carrying on the beautiful tradition of dairy in Wisconsin and the nation.
This cake is an adaptation of a recipe from King Arthur Flour Company. I loved the flavor, but wanted more of a butter. I omitted the oil and substituted more butter and changed a few other things to make the dairy flavor really pop.
This is the perfect cake because you can add berries or a chocolate drizzle and you've got a show stopper. The best cakes are ones that can be simple or extraordinary. If you don't have time or the ingredients for frosting, crumble a layer and frost with the pudding.
Have a dairy good time baking!
Dairy Good Cake
2 cups flour
1 ½ tsp salt
2 tsp baking powder
4 eggs, room temperature
2 cups sugar
1 Tbsp vanilla extract
¼ tsp almond extract
1 cup Crystal Ball Farms whole milk
10 Tbsp butter
Preheat the oven to 325°F. Lightly grease two 8-inch round cake pans; set aside.
In a small bowl, combine the flour, salt, and baking powder. Set aside.
In another large mixing bowl, using a hand mixer, beat the eggs, sugar, vanilla, and almond extract, until thickened. Add the dry ingredients and mix just until combined.
In a bowl, heat the milk in the microwave. Add the butter, stirring until the butter is melted. Add the milk to the batter, stirring to combine.
Divide the batter between pans. Bake until a toothpick inserted in the center comes out clean. Cool cakes.
Pudding (Frosting)
2/3 cup sugar
¼ cup Flour
2 Tbsp cornstarch
1/2 tsp salt
2 eggs
2 cups Crystal Ball Farms whole milk, heated very hot
6 Tbsp butter
1 tsp vanilla
¼ tsp almond
In a medium-sized saucepan, whisk together sugar, flour, cornstarch, salt, and eggs until smooth. Gradually add the hot milk to the sugar and egg mixture, stirring constantly. Over medium heat, stir constantly until the mixture thickens. Remove from heat and add the butter and vanilla. Stir until combined. Cover and cool completely. Refrigerate until ready to frost.
Slice the cakes in half horizontally. Set one of the four layers aside. On a cake plate, place one layer and coat with pudding like you would frosting. Top with the next layer and frost. Place the third layer on top and frost the entire cake on sides and top. With the last layer, over a bowl crumble the cake. Press the cake crumbs into the pudding all over the frosted cake. Cover and refrigerate until ready to serve. Serve with berries or chocolate drizzle.
***Next week's recipe is for fried cheese curds! You don't want to miss that one.
Lisa Erickson manages Crystal Ball Farms Dairy Plant. She loves all things dairy. You can find more recipes here.