We encourage our customers to visit the farm! Come and hang out with the cows and see the milk being processed and bottled-all on the farm.
Book a private in-depth tour! At the end of your tour stop by the store for a complimentary glass of our award winning chocolate milk, cheese curds, and more. Cost is $3 for students and $5 for adults.
Scroll down to get in touch and schedule a tour today.
Happy cows make the best milk! Our beautiful barns are the perfect environment for stress free cow living.
Our milk is bottled the same day it's milked from the cows.
Do you like fresh warm and squeaky cheese curds? Come and see cheese being made fresh weekly.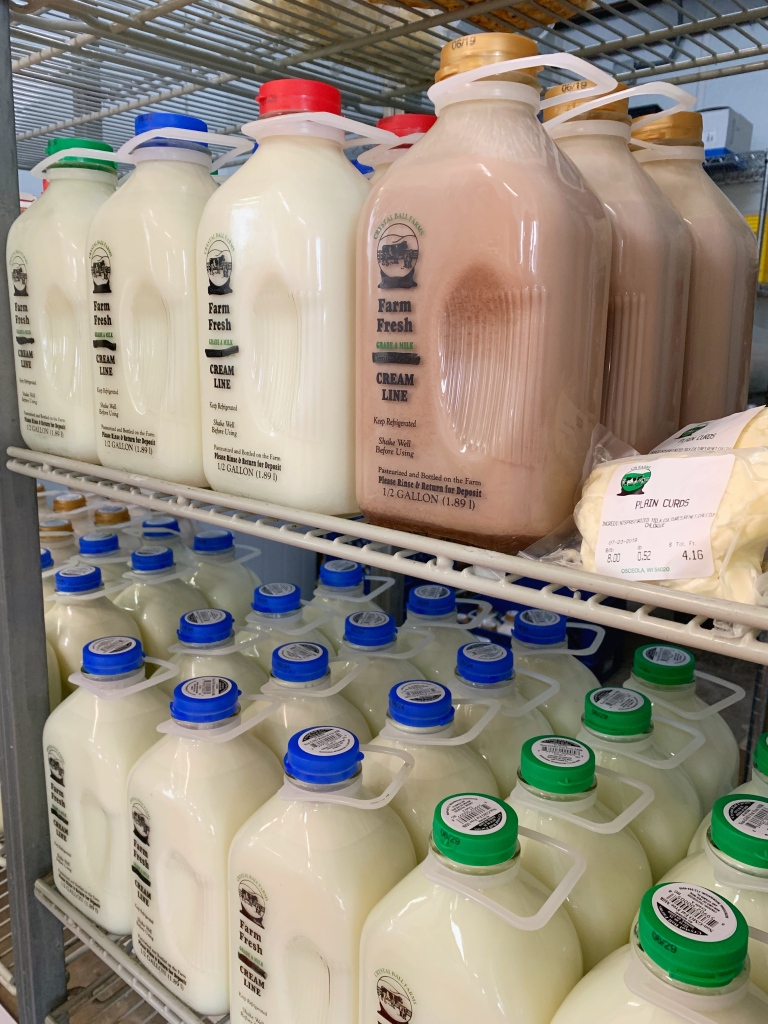 Don't forget your cooler! You'll want bring home some yummy dairy treats for later.
Send us an email to book a tour!
Tours by appointment only.