Ordering online is easy. First check to see if we are delivering to your area. Then, click the brown button below and go to delivery area. If you don't see your area, please email us. We are adding more areas as we expand.
Click the button below to start your order. When you sign-up, we will assign you a delivery day (Thursday or Friday). There is no minimum for deliveries. Our delivery fee is $6.00
Browse our grocery items and more…
We support farm fresh and local…
Choose your milk and other dairy products on our ordering page. We also have more items from other farms and local producers. Including butter, pancake mix, maple syrup, meats, honey, popcorn, treats and and so much more.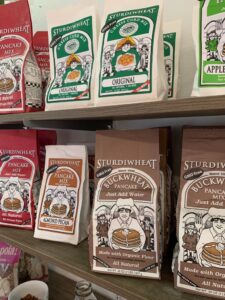 Milkman instructions and bottle returns…
You do not have to be home for your delivery. Leave a cooler with some ice in it on your front step or in a specific location of your choice. When you're done checking out on the order page, you will be directed to fill out information with directions to your home and where you would like us to leave your milk. If you have a bottle return, select bottle return and you will not be charged for a bottle deposit. The milkman will record the number of returns you have and you will be issued a coupon code for your next order if you are returning more bottles than you are purchasing.
Our milkman will put the milk in the cooler and take any bottle returns you may have.
Don't see what you like? Do you have more questions? Let us know. We are always trying new things and bring on other local food producers. Help us support local!
Fresh. Local. Delivered. Amazing.
Years producing the best milk
Our cows are milked at 4am and 4pm every day 365 days a year. We invite you to come and see. You choose the time. We're here and the coffee's on.
Still need more information?
We will spend time helping you figure out all the online ordering details to make our delivery service as easy as possible.